What's Up?
Hi There!
Just as restrictions begin lifting and people start to get out of the house, the internet blows up with stories about Murder Hornets! What the hell? What a horrible name for an insect.
The Me in 3 team is optimistic about the future. Stores are opening, restaurants are serving again and restrictions are slowly being lifted. We'll be back in our offices in a phased approach over a period of time starting this week. All while taking precautions and distancing in our daily work. We'll be building more features and creating more content to help Job Seekers and Job Creators connect.
We are also realistic and the coming months won't be full of happy news. The U.S. has lost 30 million jobs in the past 60 days and while a recent report shows that 70% of those who have been laid off or furloughed believe their job will be available again in the near future, they will likely be wrong. Many jobs will come back in the near future. However, many will not. Companies have been hit hard and small business owners won't be able to reopen. Many large companies have filed for bankruptcy. It's a mess out there.
Our mission is to change hiring, forever. Not only with the Me in 3 platform but also through education, resources, partnerships and services.
Job Seekers and Job Creators, we are here for you. Engage with us.
Read on…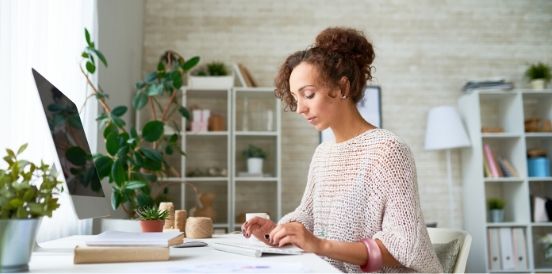 Resources
Are you a student or recent grad looking for a job? Check out these 500 companies hiring students HERE.
Looking for a job in the tech industry…you're in luck! READ MORE
about why developers and engineers are still in high demand.
If you are looking for a fully remote job but haven't found anything? BestLife covers 7 remote jobs you probably didn't know existed. CHECK THEM OUT
Image
Do you need to improve your job seeker image? We've got you covered.
Do you have online interviews scheduled and need some guidance? NDTV has you covered with 7 etiquette online interview TIPS
Feeling like you need to take classes on using Zoom? C|Net uncovers 13 Hidden Zoom Features so you look like a pro at that next virtual meeting.

Job Buzz
These companies are hiring!
Aflac – Benefits Advisor: https://bit.ly/Aflacbenadv
Melton Truck Lines – Freight Broker Account Manager: https://bit.ly/Meltonfbam

Submit your Me in 3 Profile to apply! Not for you? If you know someone in these areas looking for work, forward this newsletter to share with your family & friends!
Want to be our next featured Creator Profile? Email help@mein3.com to let us know!
If you enjoyed this newsletter but aren't signed up yet, Click Here to sign up!